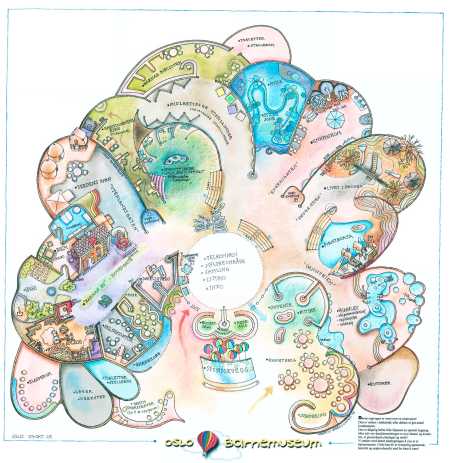 So a second museum opportunity has presented itself to me recently. I was fortunate enough to be invited to attend a planning meeting for a new children's museum here in Oslo - the
Oslo Barnemuseum
(barne means children in norwegian).
The project seems to still be in the planning and design phase which is really exciting for me. The opportunity to be involved in the design of an entire museum - from the ground up is a great opportunity. This is actually my favorite phase in the design process - taking a given framework and generating ideas, concepts for exhibits and exhibitions - really just being able to be creative and innovative. It's not clear to me yet what role I'll be able to take, but several of the designers seemed quite receptive to my interest in mobile technologies.
I also will hopefully get a chance to work with some human computer interaction students at the University of Oslo to design some concepts for the museum. The Barnemuseum also is looking at the Children's Discovery Museum in San Jose as a source of inspiration. This is great news for me, as CDM is where I did much of my
master's work at Stanford
. My first few weeks as a Fulbright grantee have been very promising.
--rolf